Alle Tage Job-Newsletter senden
Sustainability Manager Coffee (m/w/d) - Project Development and Co-Financing
Datum: 12.09.2021
Standort: Hamburg, Hamburg, DE, 22297
Unternehmen: Tchibo GmbH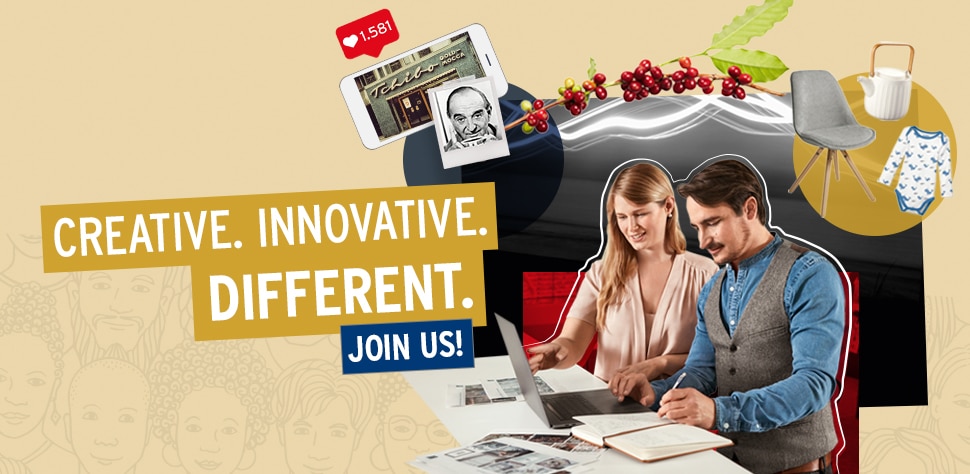 Creative. Innovative. Different. 
 
Tchibo is so successful because we shape change sustainably. We combine tradition and innovation, calling on all our creativity, passion and skill to surprise our customers with an ever-changing range of theme worlds while remaining true to our coffee tradition. Support us in shaping the future with courage and common sense! 
Sustainability Manager Coffee (m/w/d) - Project Development and Co-Financing 
22297 Hamburg 
Vollzeit, Unbefristet  
Your tasks: You make the difference with us.
In your role as Sustainability Manager Coffee, you will be significantly involved in the development and management of the coffee sustainability program. 
At its core, this involves planning, managing and monitoring green coffee projects in order to get closer to the goal of 100% sustainable business operations.
Your focus will be on enabling the scaling of our operations by obtaining third party funding from both governmental as well as private organizations and civil society.
In addition to program management, your responsibilities are complemented by stakeholder analyses, and the scoping of a stakeholder landscape in the context of program co-financing.
You will also network with various stakeholders from politics, business and civil society, both internationally, in the production as well as the consumption countries of coffee.
Your objective is to contribute to shaping a movement for greater sustainability.
 
Your profile: You keep reinventing us.
You have successfully completed your studies, e.g. with a focus on (sustainable) finance, business development, international relations, sustainability management.
You have already gained several years of experience in development cooperation (ideally on the ground) as well as in the sustainable development of supply chains.
In addition, you are experienced in planning and financing projects in development cooperation; international cooperation is not unchartered waters for you.
You are passionate about sustainability and coffee as a product and enthusiastic about trade.
You have an established network in the sector and are skilled in addressing third party representatives through bilateral communications and professional project proposals. 
For you, the task of implementing projects in a complex (political) landscape, with diverse stakeholder agendas and uncertain outcome is an exciting challenge.
A high degree of networking skills as well as the ability to bring conceptual ideas effectively into implementation are your strengths. 
As a plus: experience in the agricultural sector, preferably coffee, with a focus on tropical production countries. 
Business fluency in English as well as further language skills such as German, Spanish or Portuguese complete your profile. 
 
Your benefits: Together we stay different.
Profit from 30 days of vacation and the possibility to work from home office. We also offer holiday care for children, family services, and some company-owned day care placements – so that you can combine your work with your private life well. 
Our headquarters is located centrally and easily reachable by public transport, for which you can also get a travel allowance.
You will receive an employee discount on all Tchibo products and we will monthly give you a package of Tchibo coffee of your choice for private enjoyment.
There is something for every taste: with a restaurant, bistro, cafeteria and free drinks, you are well looked after. At Christmas, there is even the Tchibo Christmas roast, which also available in the vegan option.    
In our "Freizeitzentrum" you can use our fitness room, go for a swim in the swimming pool and participate to our sports courses.
Our job suits you? Then we look forward to your application! It's super fast: register, upload attachments, answer two motivational questions - done. No cover letter needed!
If you have any questions, please contact our recruiting support team: +49 40 6387 3353.
ID 32467