Alle Tage Job-Newsletter senden
Junior Onsite Marketing Manager (m/f/d) - Czech Republic
Datum: 27.08.2021
Standort: Hamburg, Hamburg, DE, 22297
Unternehmen: Tchibo GmbH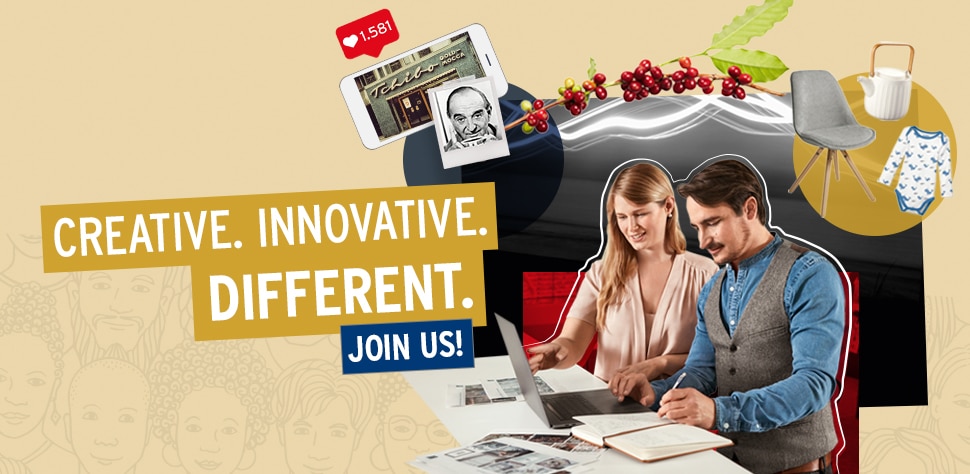 We stay different. What about you?
 
We are one of the most well-known brands in Germany and always had the courage to follow new paths. In a customer-centric and data-based manner, our marketing colleagues interact with a wide range of target groups across many different channels. Since at Tchibo, everything is about the customer. Come join us creating bold innovations with measurable results!
Junior Onsite Marketing Manager (m/f/d) - Czech Republic 
22297 Hamburg 
fulltime, unlimited
Your tasks: You make the difference with us.
You are responsible for the KPI based ad placements on the Tchibo webshop of the Czech market.  
Furthermore you maintain promotion campaigns and create country specific landing pages in our online shops aiming at increasing sales.   
In addition you coordinate and maintain different rebate mechanisms for promotions and for the purpose of strengthening our loyalty programs.  
You are responsible for the quality assurance and approval of advertising materials in terms of country specific features and language.   
Moreover you take on projects related to onsite marketing and act as the interface to internal teams, the country organization and external service providers.  
You establish best practices in alignment with our international teams and based on the findings from individual countries.
Your profile: You keep reinventing us.
Ideally, you have collected some experiences in onsite marketing and in dealing with content management systems preferably in an e-commerce setting.   
You are e-commerce savvy and can quickly familiarize yourself with new technical tools. Your hands-on mentality sets you apart.  
You cannot only communicate in Czech (as your mother tongue) confidently, but also English in writing and orally. German knowledge would be a plus. Ideally, you also have knowledge of the Czech and ideally also the Slovak market.
You work in a structured manner, have a good understanding of processes and at the same time have a good eye for design.  
You have strong analytical skills, you always have the goal in mind and are conscientious in everything you do. 
Because of your good communication skills it is easy for you to familiarize yourself with new topics.
Your benefits: Together we stay different.
A relocation package will be provided in case you need to move from abroad to Germany, which will include both financial and administrative support in Germany.
Profit from 30 days of vacation and the possibility to work from home office. We also offer holiday care for children, family services, and some company-owned day care placements – so that you can combine your work with your private life well.  
Our headquarters is located centrally and easily reachable by public transport, for which you can also get a travel allowance. 
You will receive an employee discount on all Tchibo products and we will monthly give you a package of Tchibo coffee of your choice for private enjoyment. 
There is something for every taste: with a restaurant, bistro, cafeteria and free drinks, you are well looked after. At Christmas, there is even the Tchibo Christmas roast, which also available in the vegan option.  
In our "Freizeitzentrum" you can use our fitness room, go for a swim in the swimming pool and participate to our sports courses.
Our job suits you? Then we look forward to your application! It's super fast: register, upload attachments, answer two motivational questions - done. No cover letter needed!
If you have any questions, please contact our recruiting support team: +49 40 6387 3353.
ID 34303